op·​ti·​mi·​za·​tion | äp-tə-mə-ˈzā-shən(noun)
Definition: "the action of making the best or most effective use of a situation or resource"
At Optamaze we strive to provide cutting edge optimization services that focus on three core metrics - impressions, clicks and conversions - in order that you might be able to make the best and most effective use of your resources.
The Amazon opportunity is incredible but there are only so many hours in the day. Is it time to stop working so heavily in your business and instead outsource some key elements in order to free you up to be able to work on the business?
Let us help you optimize for growth with the range of tried, tested, and trusted services we have available. For more information, browse all our services below.

"A picture is worth a thousand words" goes the old adage. Perhaps nowhere more so than in the world of eCommerce. When selling on Amazon, product images are absolutely vital. As competition increases and strategies improve, it is imperative that your product's images are as crisp as they can be...


If a picture is worth a thousand words, then a well crafted infographic may just be worth ten thousand words.Infographics bring images to life by blending crisp imagery with brand attributes and informative, engaging information....

As competition grows in the Amazon marketplace, setting your product - and your brand - apart from the crowd is an essential endeavour. Beautifully designed packaging can create an increased sense of perceived value because it communicates quality and status...

The practice of using a clear logo to identify a business is almost as old as business itself. At Optamaze we strive to create logos that communicate elements of a brand's identity whilst adhering to a clean and modern aesthetic...


A consistent flow of good reviews are the lifeblood of any business selling products on Amazon. They inform the customer's buying decisions and create a level of trust in your product. Well thought-out product inserts are an increasingly essential tool in the armoury of a successful Amazon seller...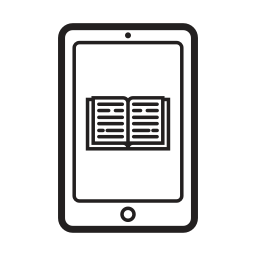 In order to make headway in a competitive marketplace it is essential to create a unique and value-packed offer. A perfect way to add value to your product is with complimentary follow up content.eBooks provide the perfect solution for both a bundling addition and a customer list growing tool...


Instruction manuals help the customer get the most out of your product, answer any common questions and can also serve as further marketing tool.At Optamaze we create instruction manuals for products that take in a wide range of complexity...


The entirety of our optimization agency is built around three core metrics - impressions, clicks and conversions. These are the three key metrics that will define the level of your success when selling on Amazon and there is no more wide-reaching aspect to optimize for your product than the copy of the listing itself...


Amazon Europe offers you an incredible opportunity to scale up your business simply by accessing a huge new source of traffic with exactly the same products you are already selling. Expansion into new marketplaces represents one of the quickest opportunities to growth due to the global network Amazon has created on your behalf...